500g lean beef mince
500g  of potatoes
200 g onions
2 eggs
1 glass of  flour
1 tablespoon olive oil
Sugar, salt, pepper , vegetable oil, herbs to taste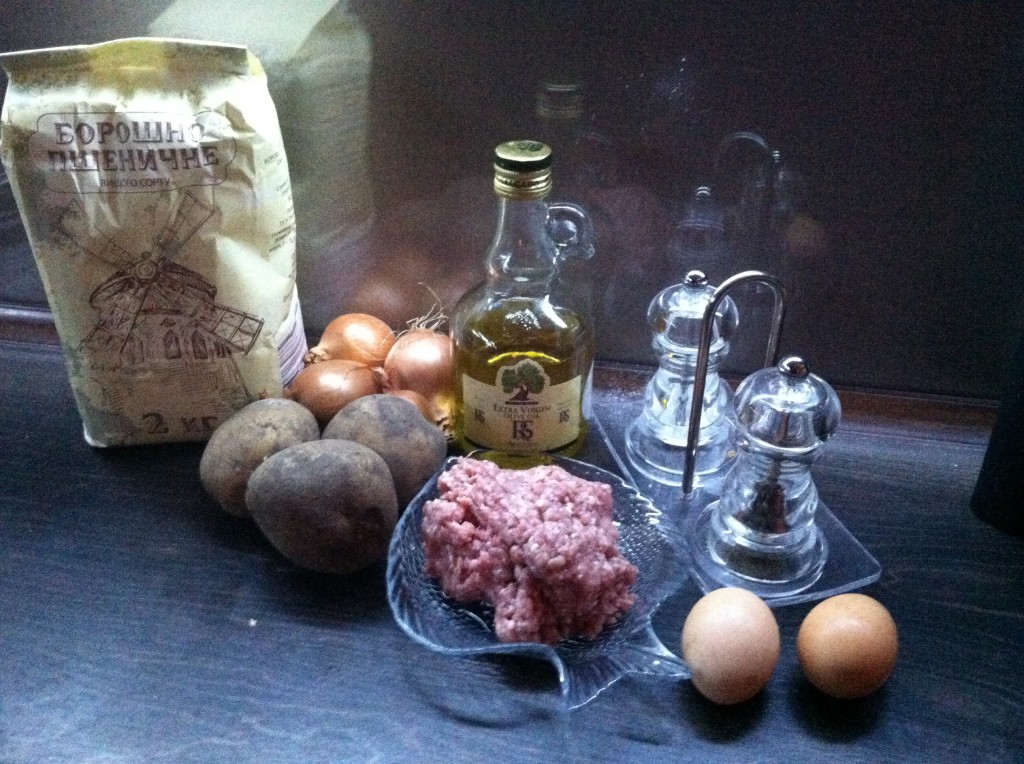 1.       Boil the potatoes and mash them. Mix the mashed potatoes with flour and eggs adding some salt and pepper.
2.       Cut the onions
3.       Mix onions with lean beef mince
4.       Roll out remaining pastry to fit top of pie; place over filling. Trim, seal and flute edges.  Bake at 200° for 30-35 minutes or until golden brown.