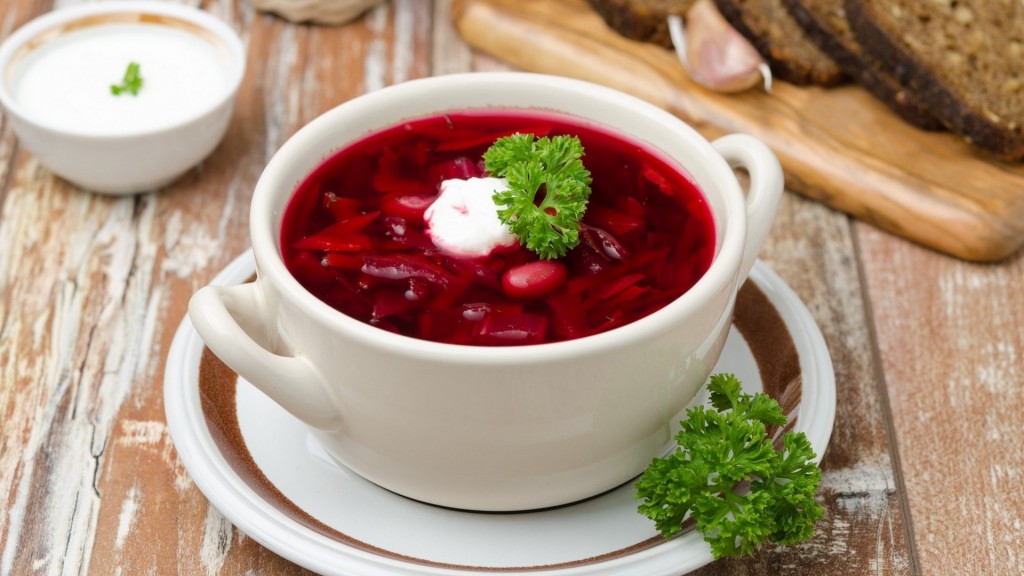 1 kg beef (bone-in or boneless)
100g  beans
500  of potatoes
300 g fresh cabbage
400 g beet
200 g carrots
200 g onions
3 middle tomatoes
2-3 pieces of garlic
2-3 bay leaves
Sugar, salt, pepper , vegetable oil, herbs to taste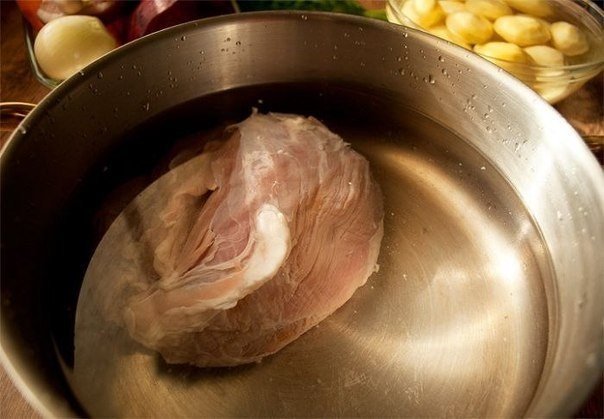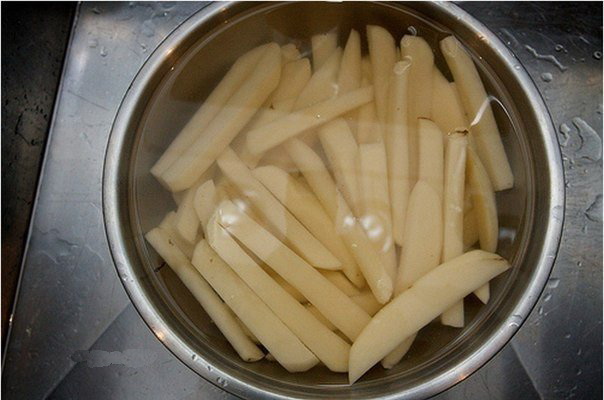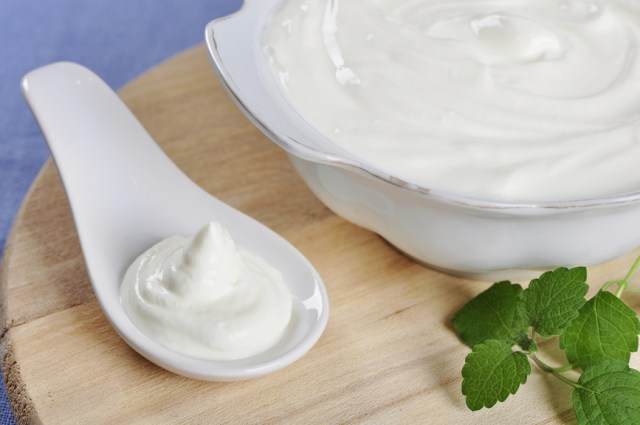 1. Put the meat into the cold water and boil it about 1.5h 2. Add the beans.
3. When the meat is soft cut into pieces and return back to the bullion.
4. Add potatoes.
5. Grate the carrots and the beet.
6. Next, Slice onions into half rings.
7. Slice or grate the tomatoes.
8. Thinly slice the cabbage.
9. Heat oil in a pan and fry the onions first, then add the carrots and the beet.
10. Then also tomatoes in the pan.
11. Put all the vegetables into the boiling water and boil the soup for next 10 minutes adding some salt and sugar to your taste the same as black\red pepper.
12. Add some garlic into the plate with borsch and green herbs like parsley and dill to your taste.
13. Borsch tastes a lot better with sour cream or classical yogurt!
Enjoy cooking and eating your meals with MyPartnerForever!