Nice soup which is very helpful when you want to cook in a very fast way and have some sausages\meat\salami left in small pieces in your fridge.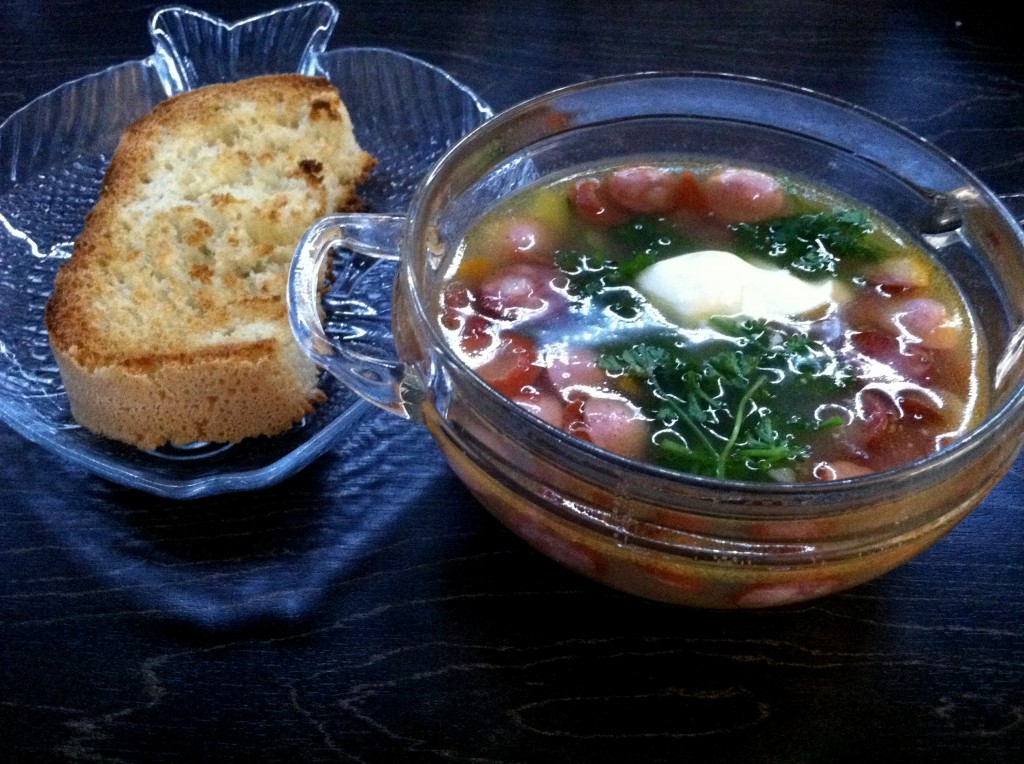 800g of different sausages\meat\salami
500  of potatoes
200 g carrots
200 g onions
3 middle tomatoes
100g olives
200g of salty cucumbers
2-3 bay leaves
Sugar, salt, pepper , vegetable oil, herbs to taste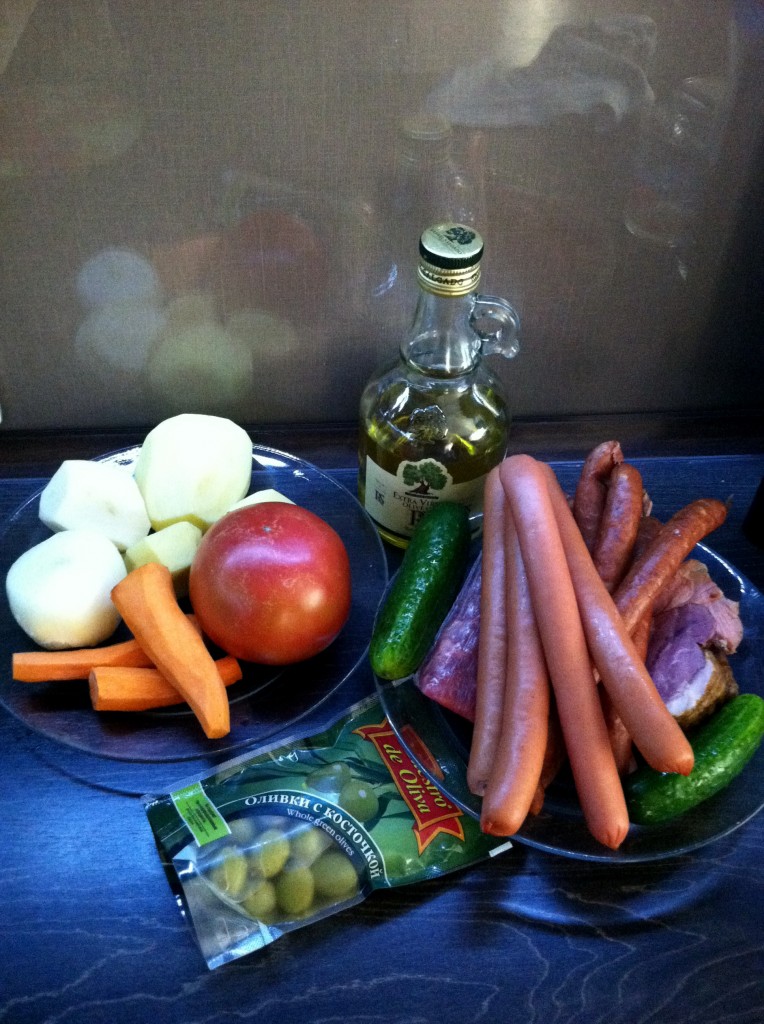 Put the potatoes into the cold water and boil it about 30 min .
Grate the carrots, slice the tomatoes  and onions into half rings.
Heat oil in a pan and fry the vegetables.
Thinly slice the sausages\meat\salami (everything which is in your fridge )))
Cut the salty cucumbers into the boiling water and boil the soup for next 5-10 minutes adding some salt and sugar to your taste the same as black\red pepper.
Solyanka tastes a lot better with sour cream or classical yogurt and of course olives!
Enjoy cooking and eating your meals with MyPartnerForever!