Buckwheat is very common in Russia. It doesn't contain gluten, and  is  very rich in protein and iron. You can find it in organic cereals, bread and pastry.
There is even  a very popular monodiet during which you are supposed to eat is plain cooked buckwheat (sometimes without salt) or even not cooked buckwheat! Russians eat it with butter, or  meat, sometimes even with milk and sugar. It can also be cooked with meat or separately served as a garnish. Remember that you need twice more water than the buckwheat! While cooking, you can leave buckwheat in the water for a couple of hours or you will need some more time cooking it.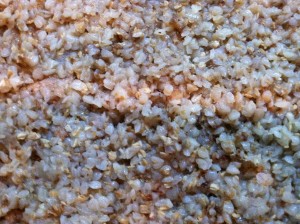 500g of beef \ pork (boneless)
500g of buckwheat
1l of water
200 g onions
Salt, pepper , vegetable oil, herbs to taste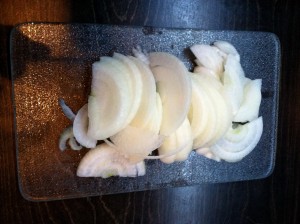 Take 2 cups of water for 1 cup of dry buckwheat (if you need lesser proportion as we have)
Cut the meat into pieces.
Next, slice onions into half rings.
Heat oil in a pan and fry the meat and later add the onions
Add the buckwheat.
At the end of cooking – you will see as the buckwheat changes its colour, – put some salt and black pepper to your taste.
Enjoy cooking and eating your meals with MyPartnerForever!